Upcycle Fetish 1
Antler trophies composed of used bicycle parts. Mounted on a wooden plate and able to carry heavy load.
Pablo Picasso saw it first and created his "cabeza de toro". I needed a bicycle hanger. And then I needed a hanger for bicycle caps and while I was on it, something to hang my umbrella unto. And when left bare I see a tribute to my fetish, the bicycle.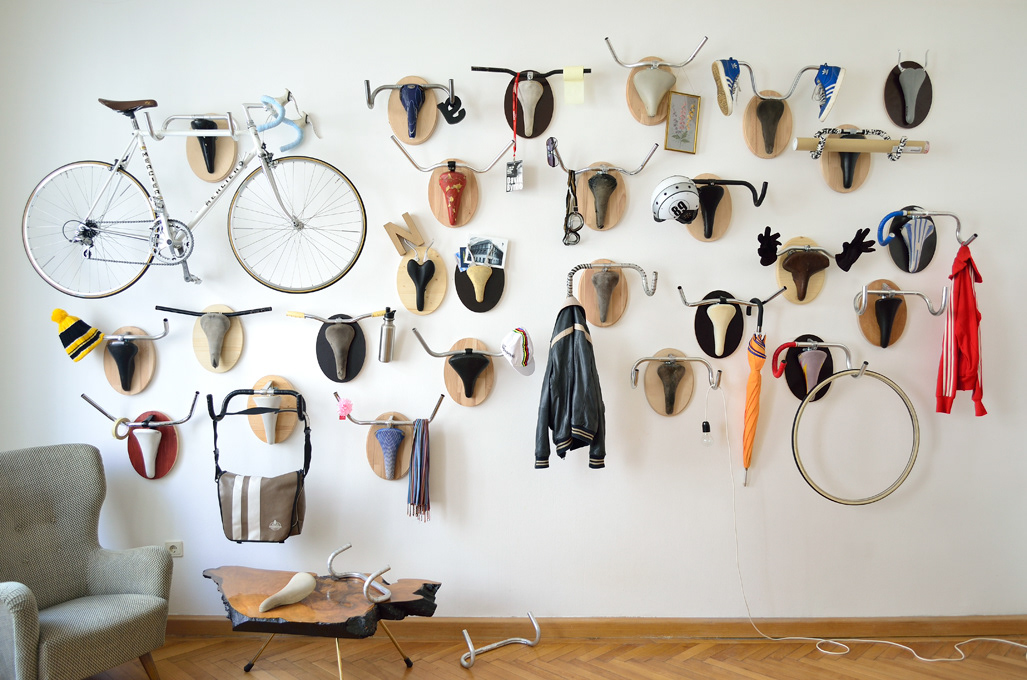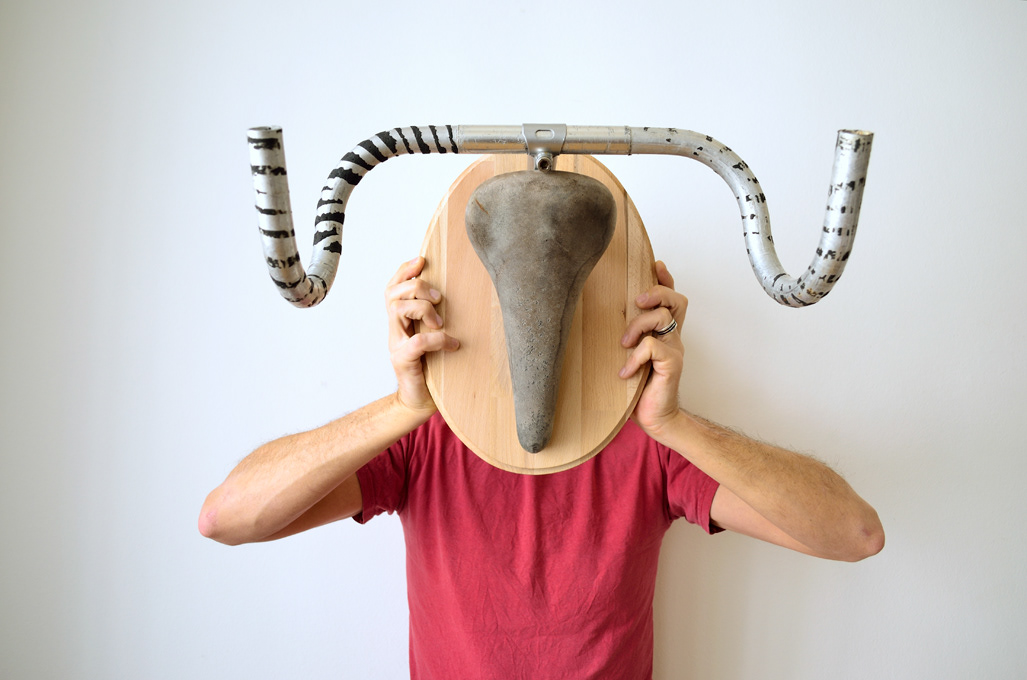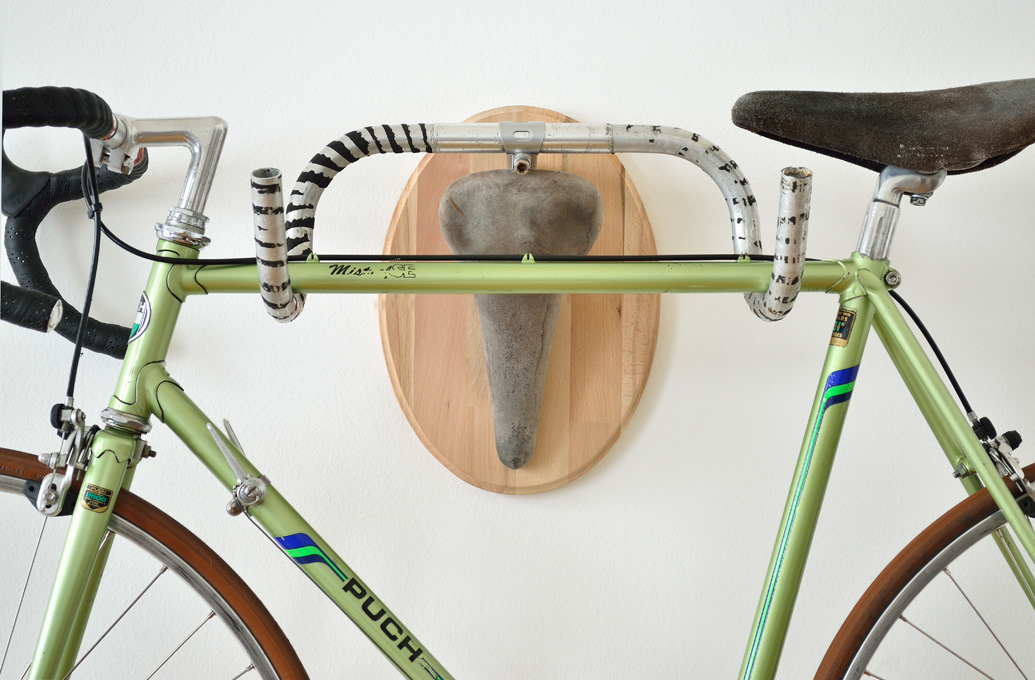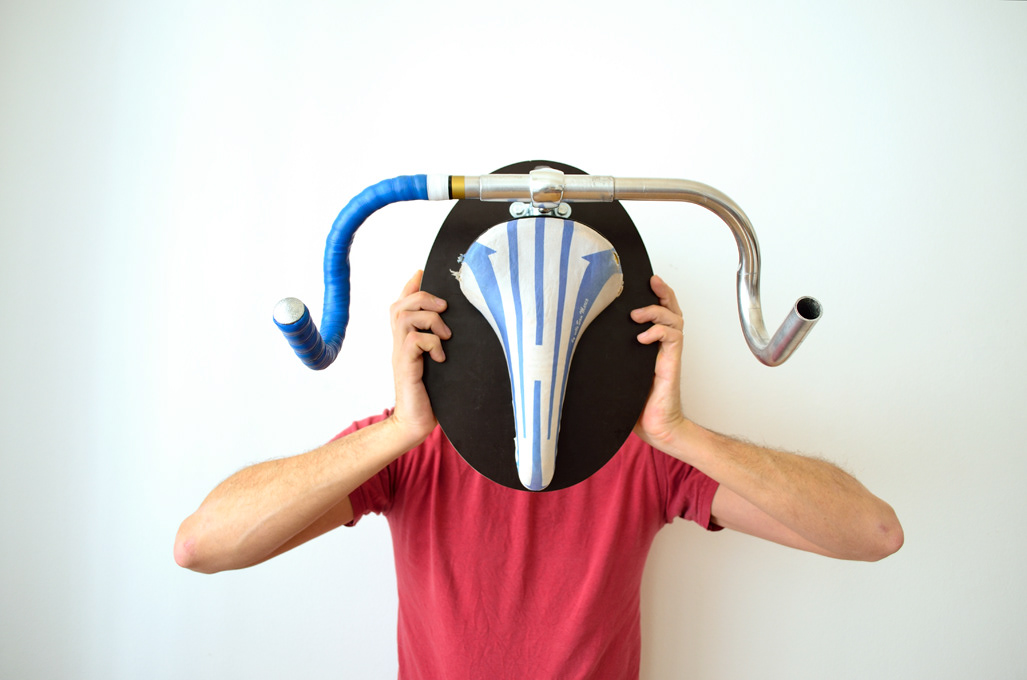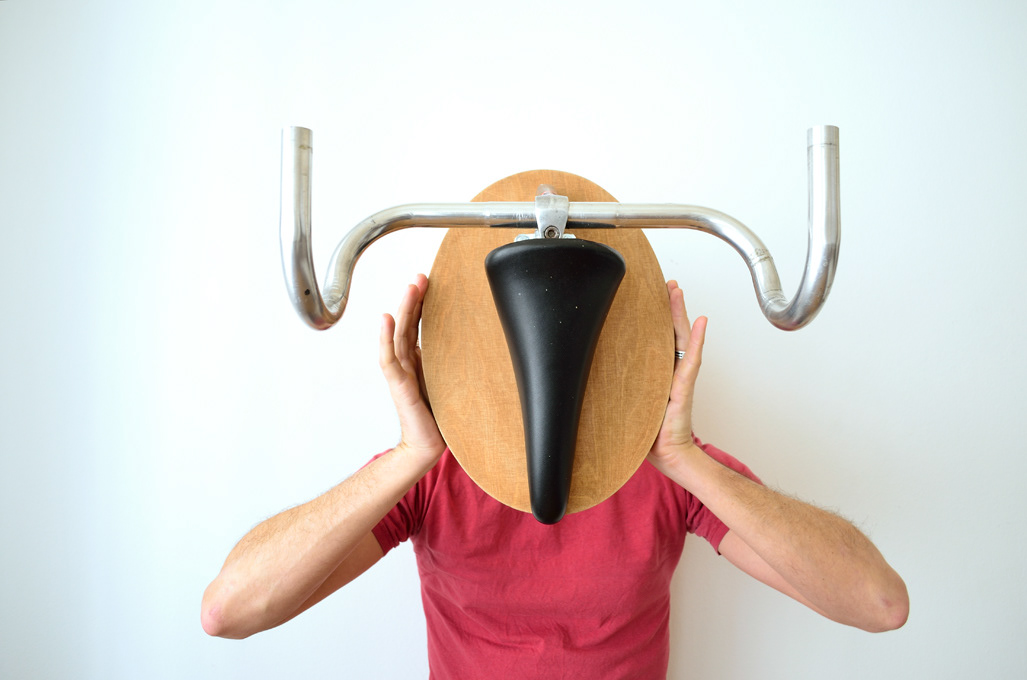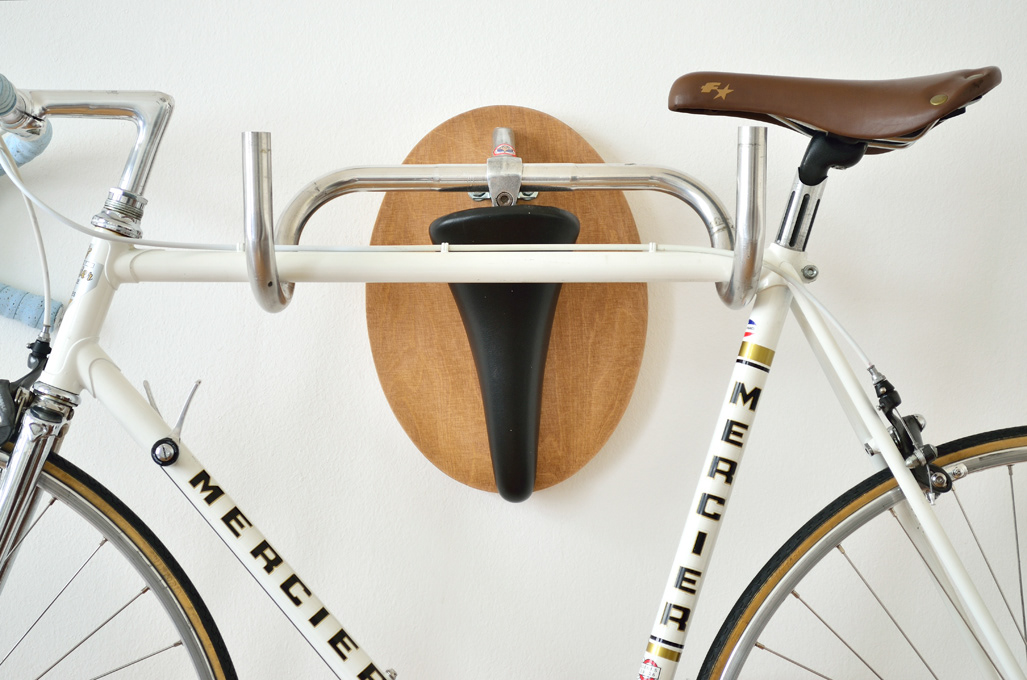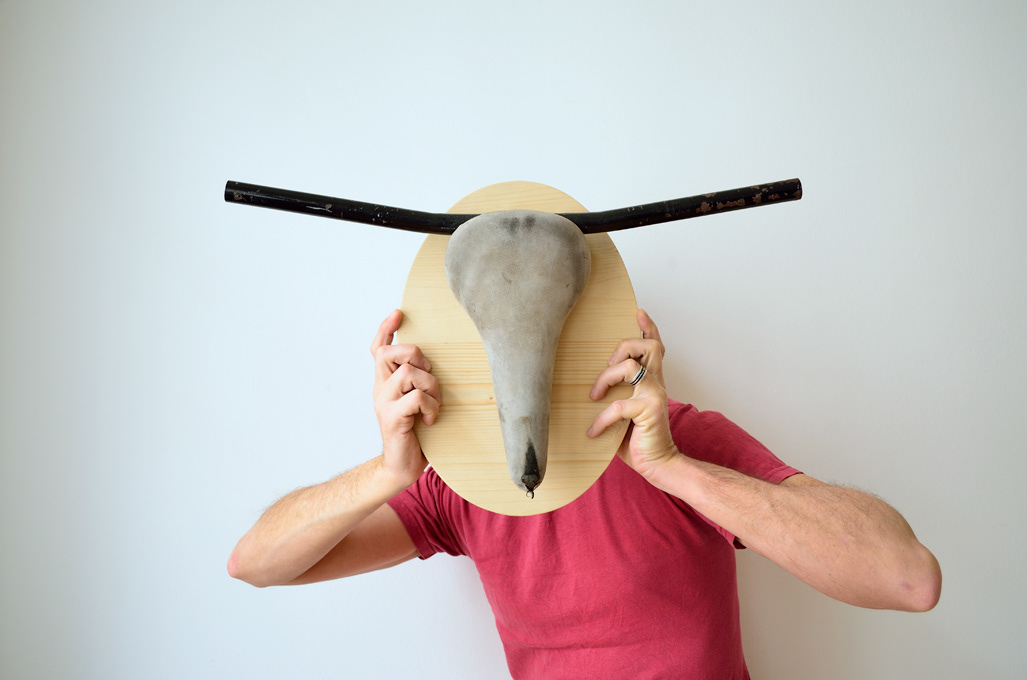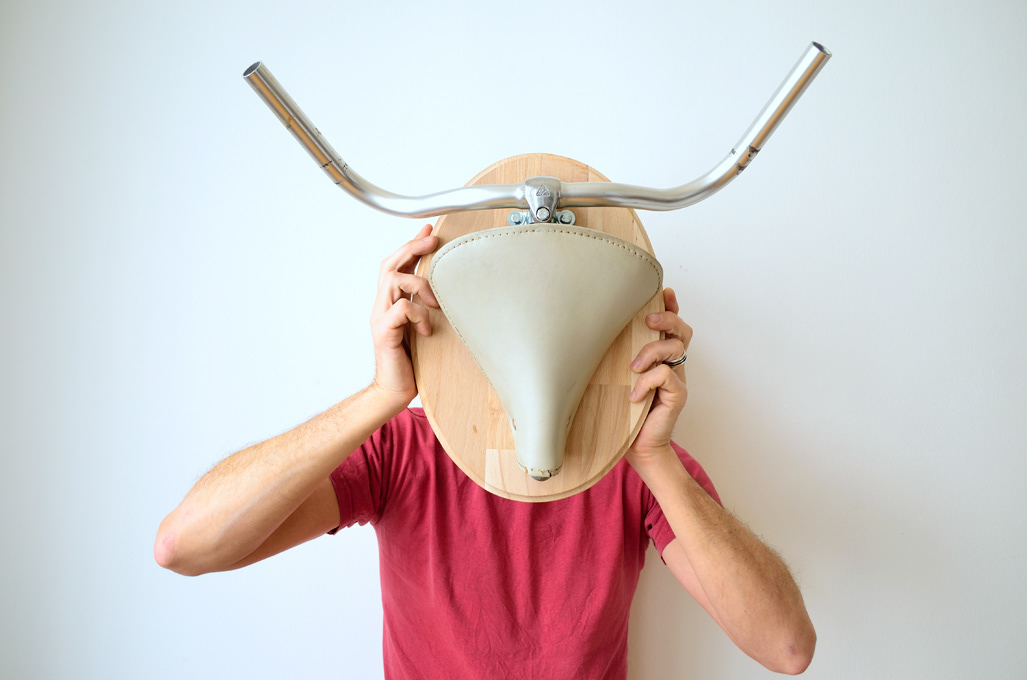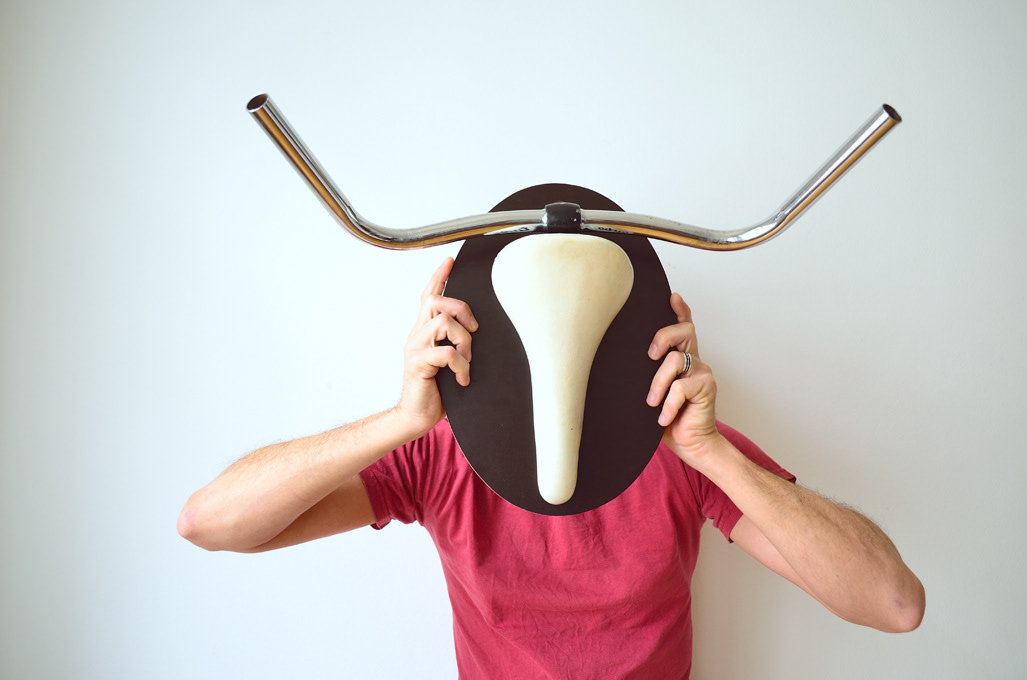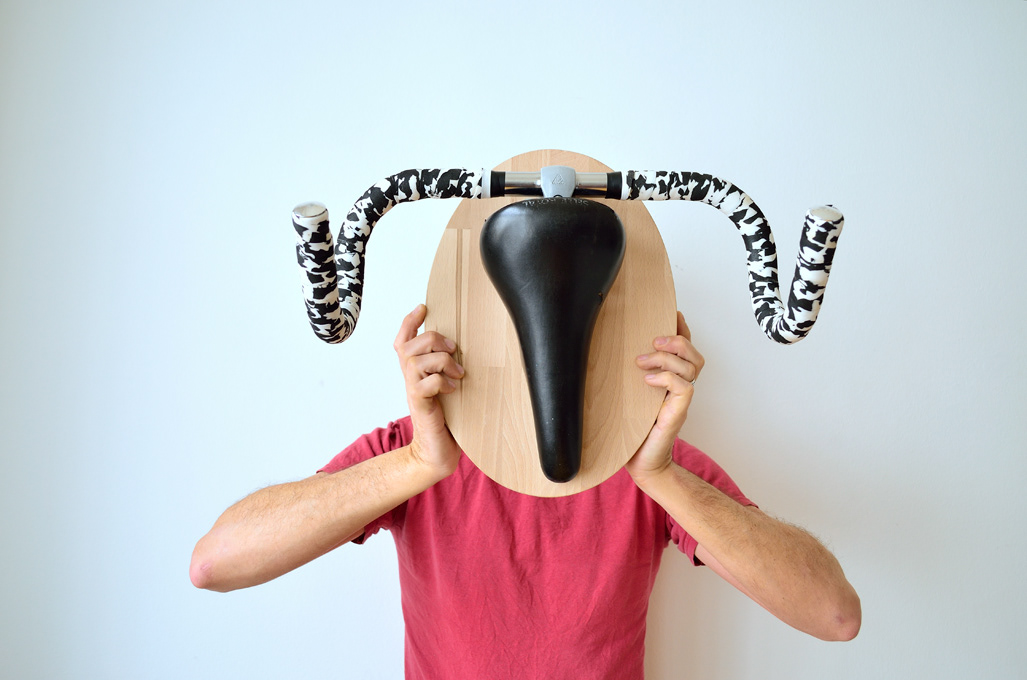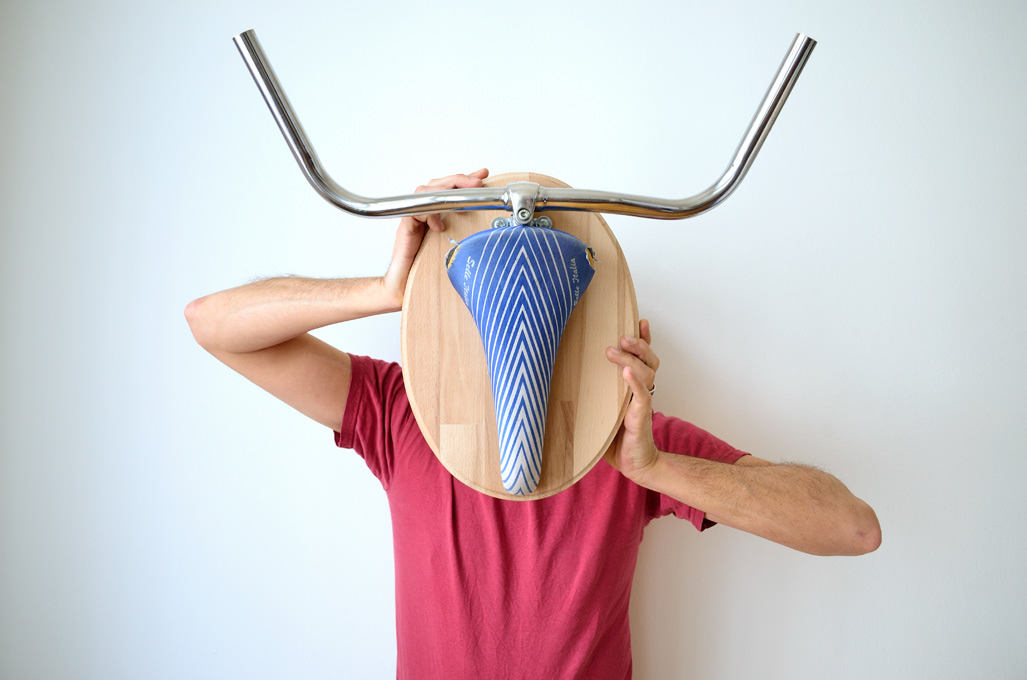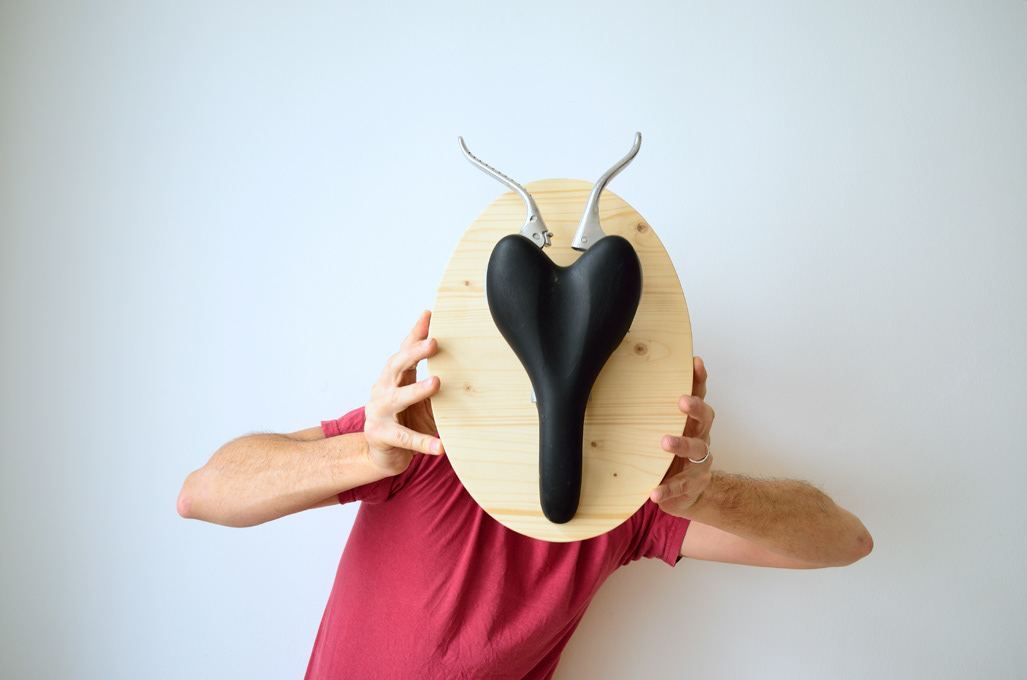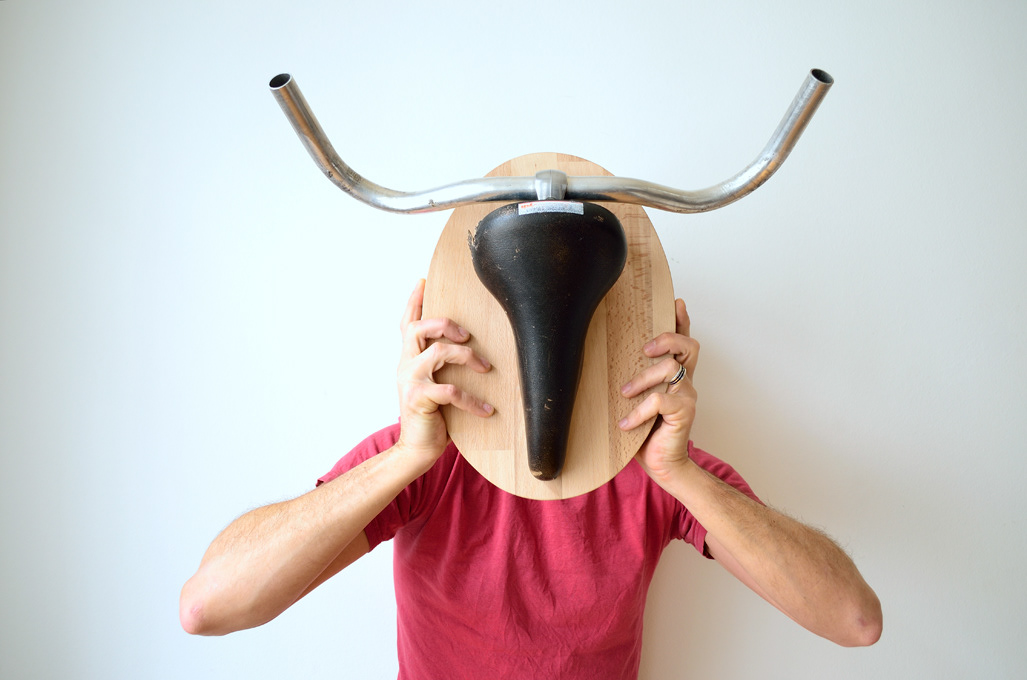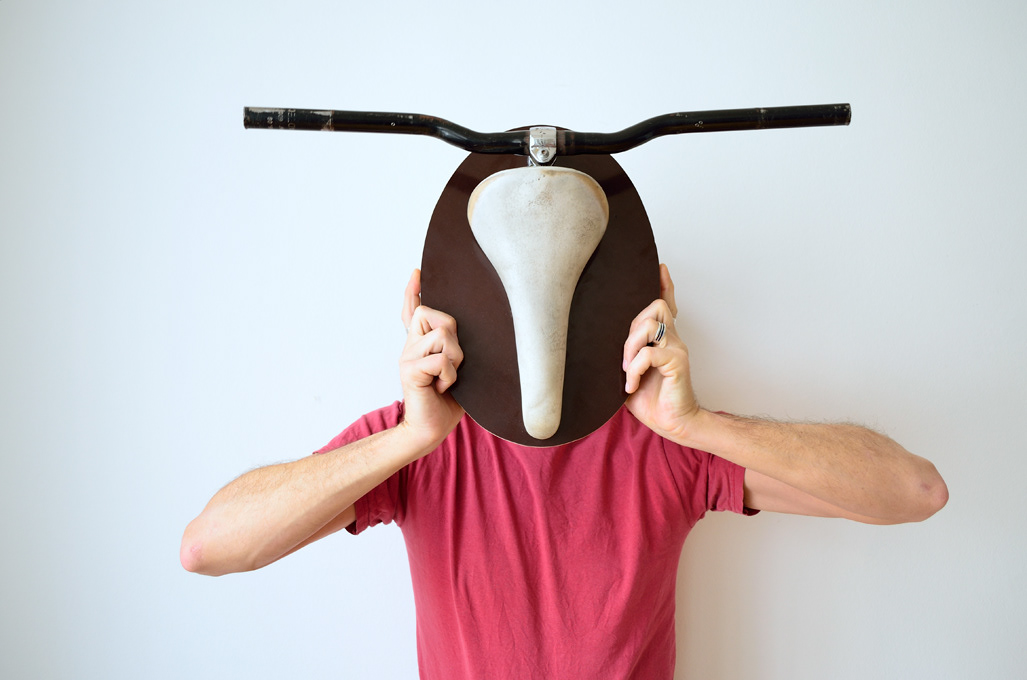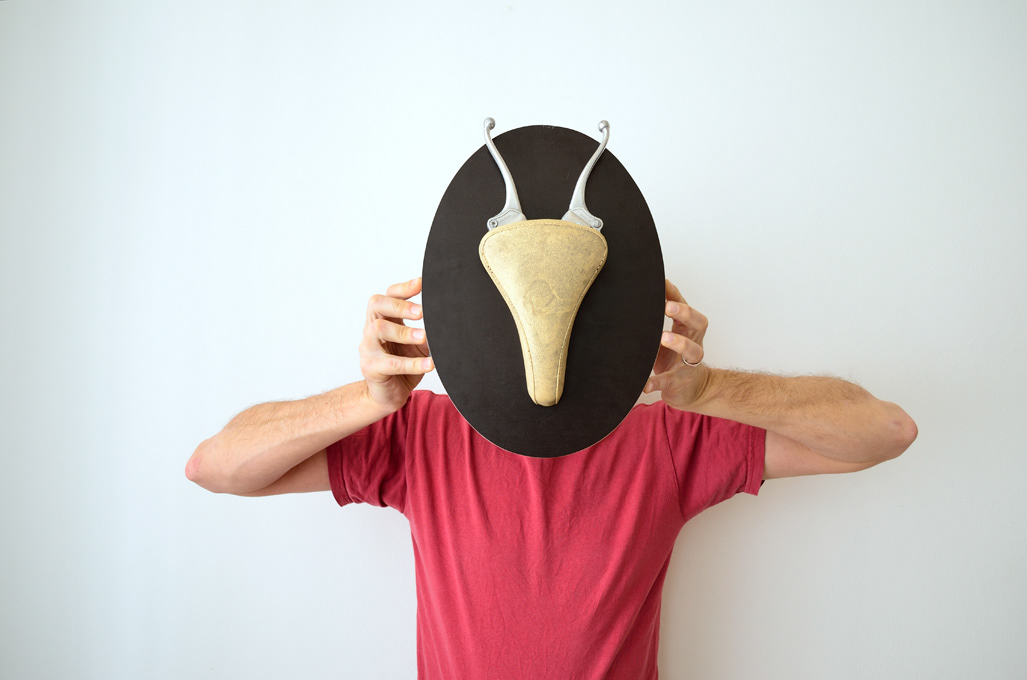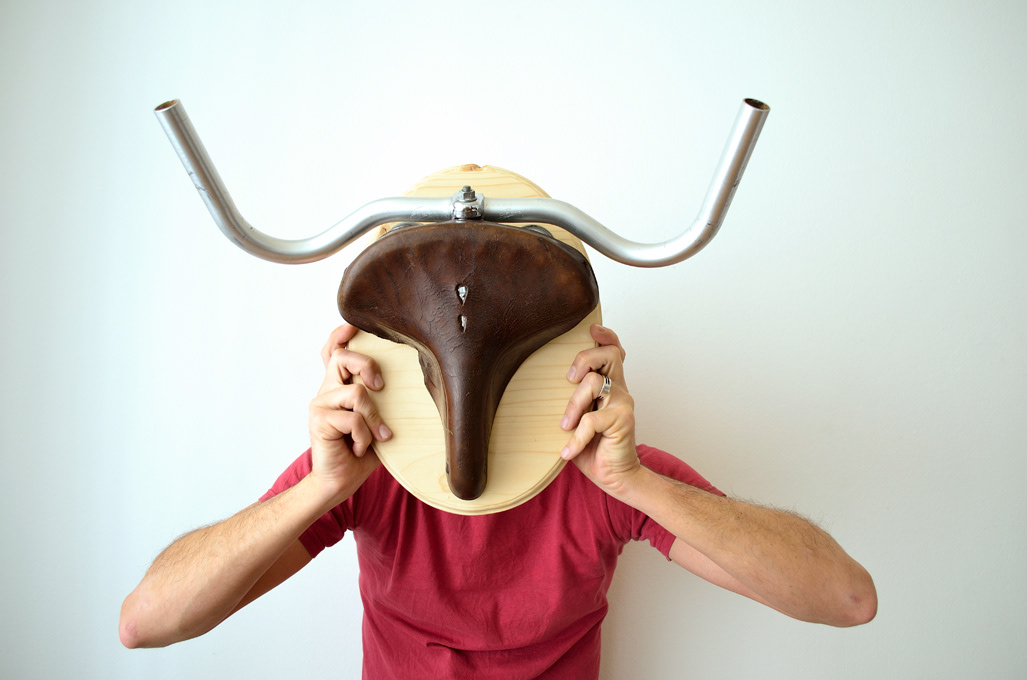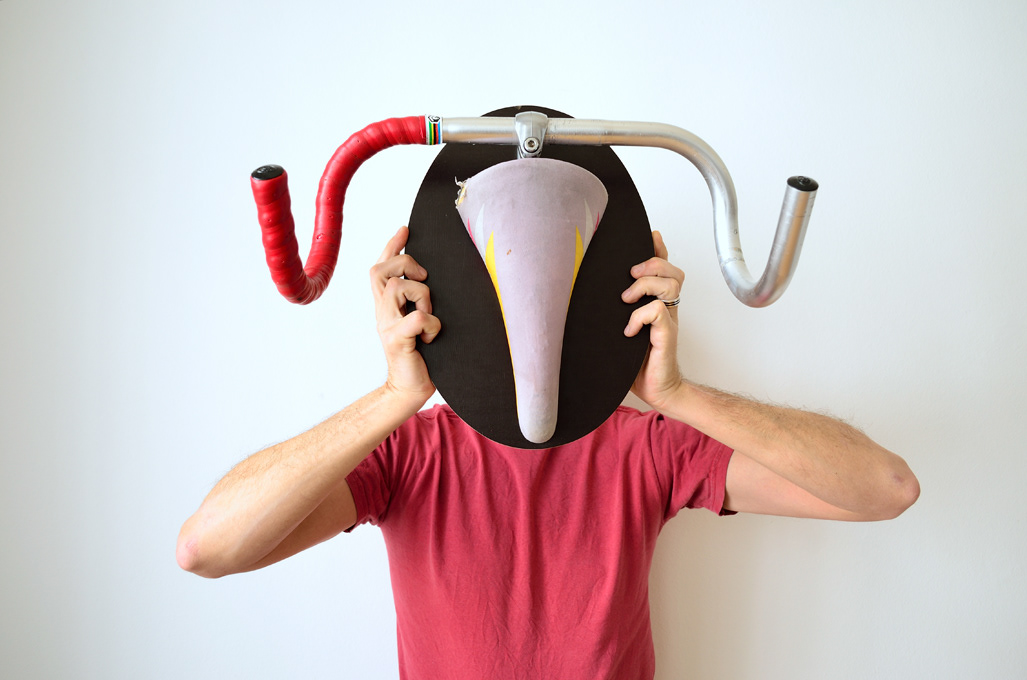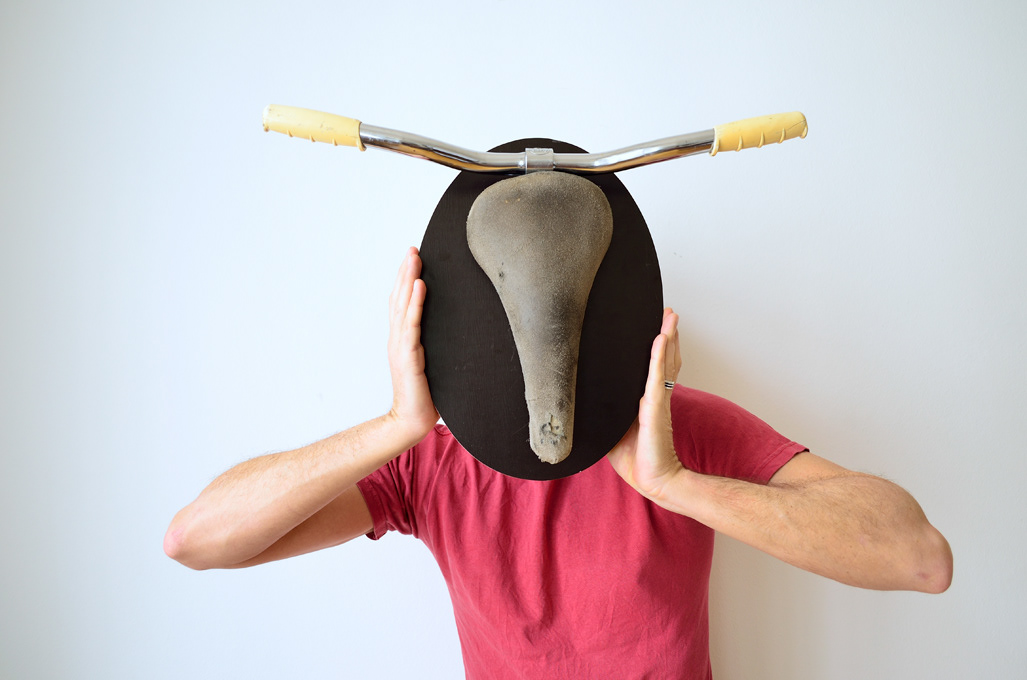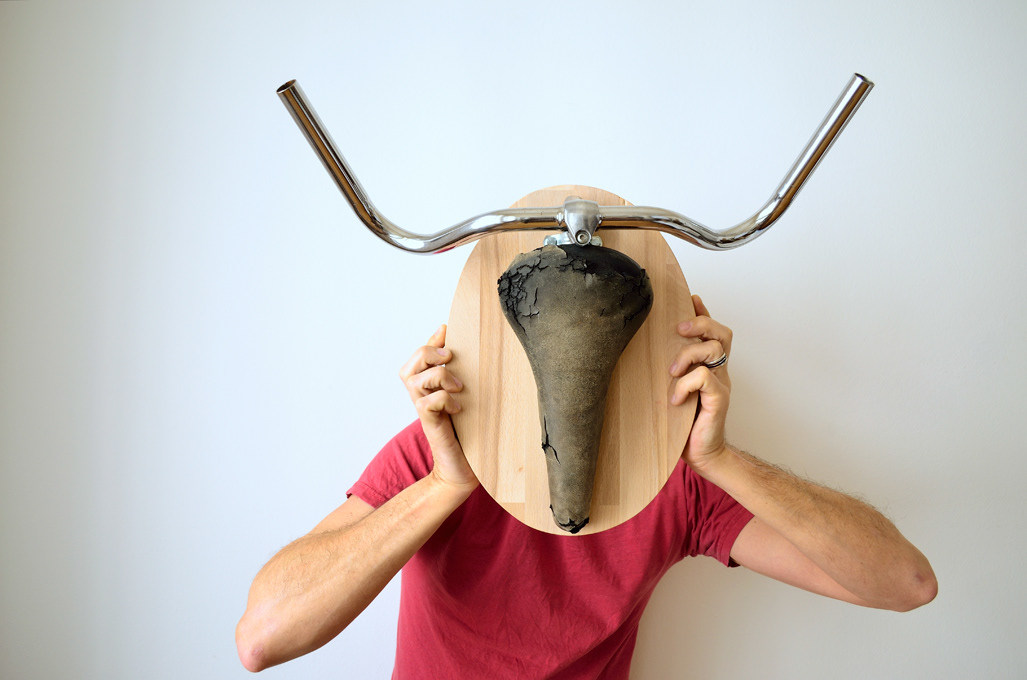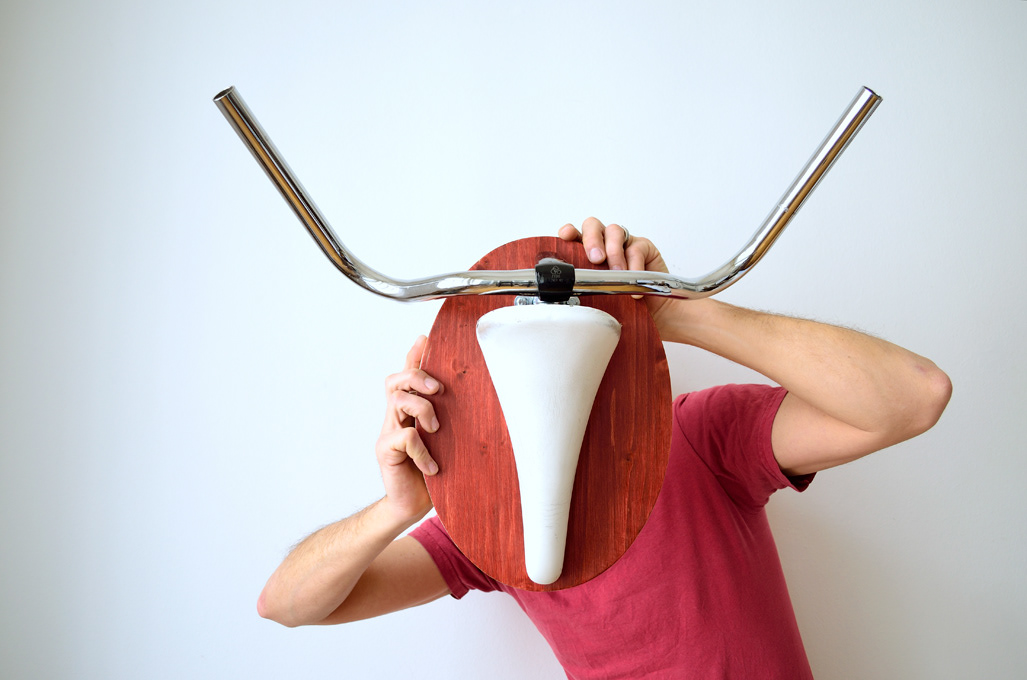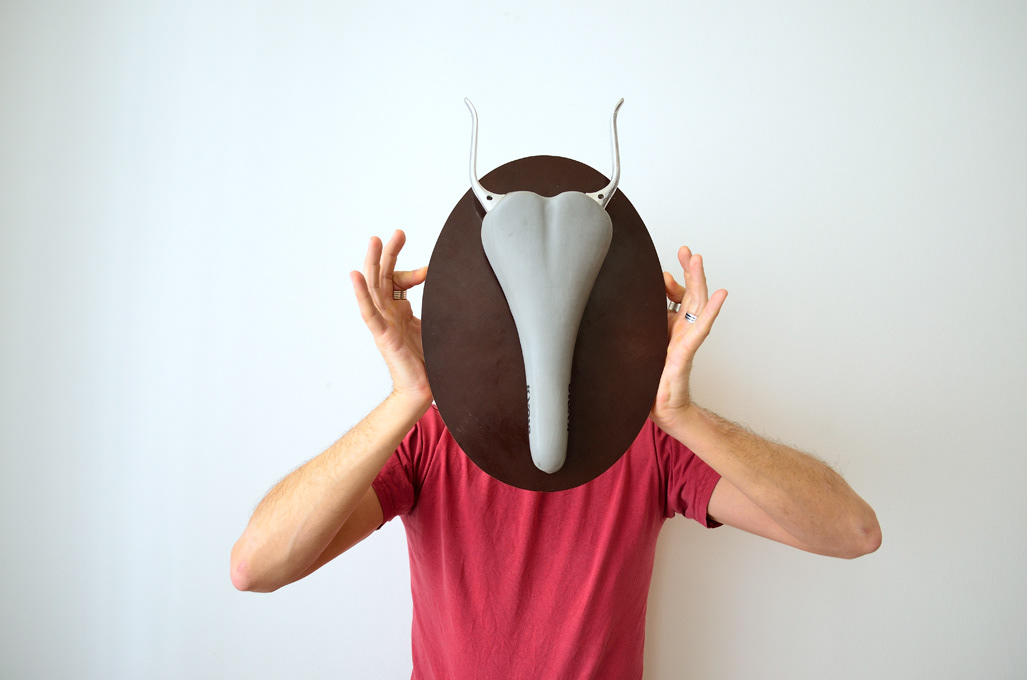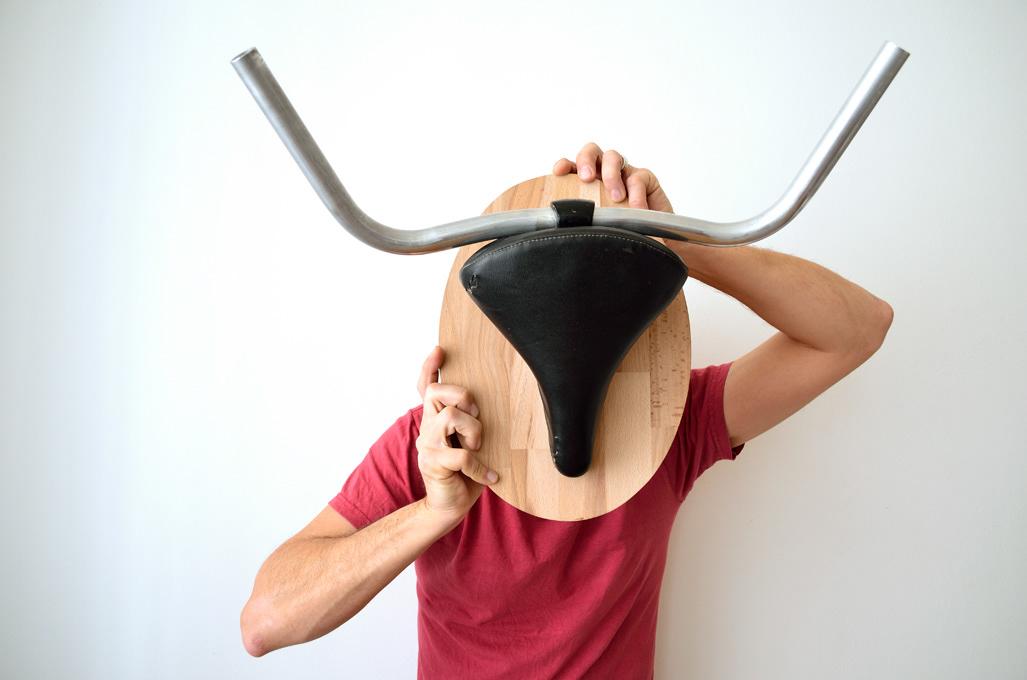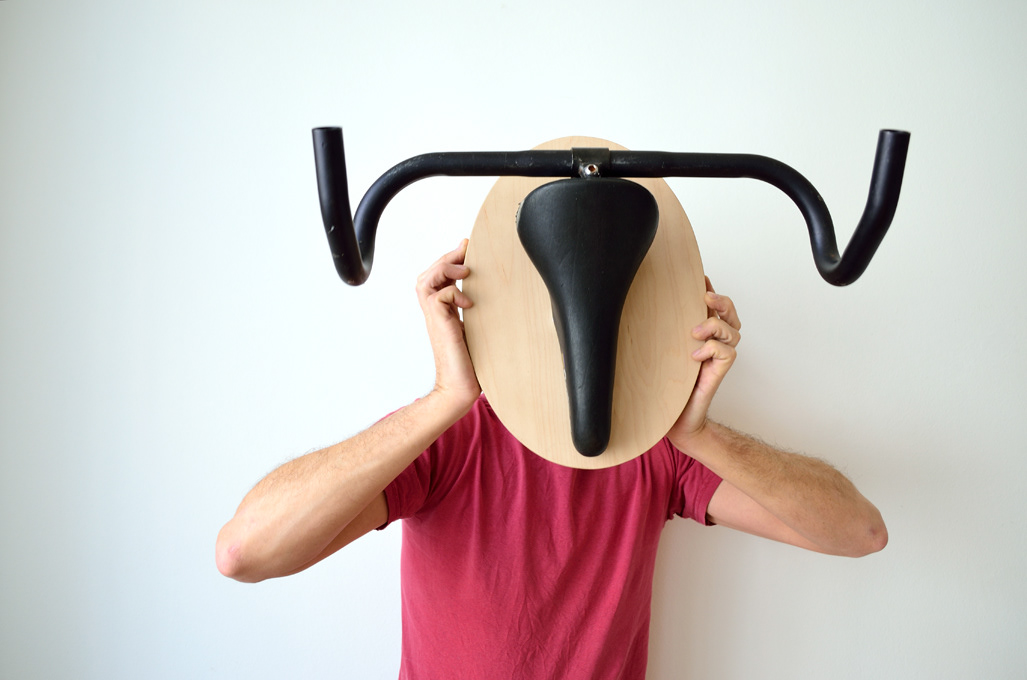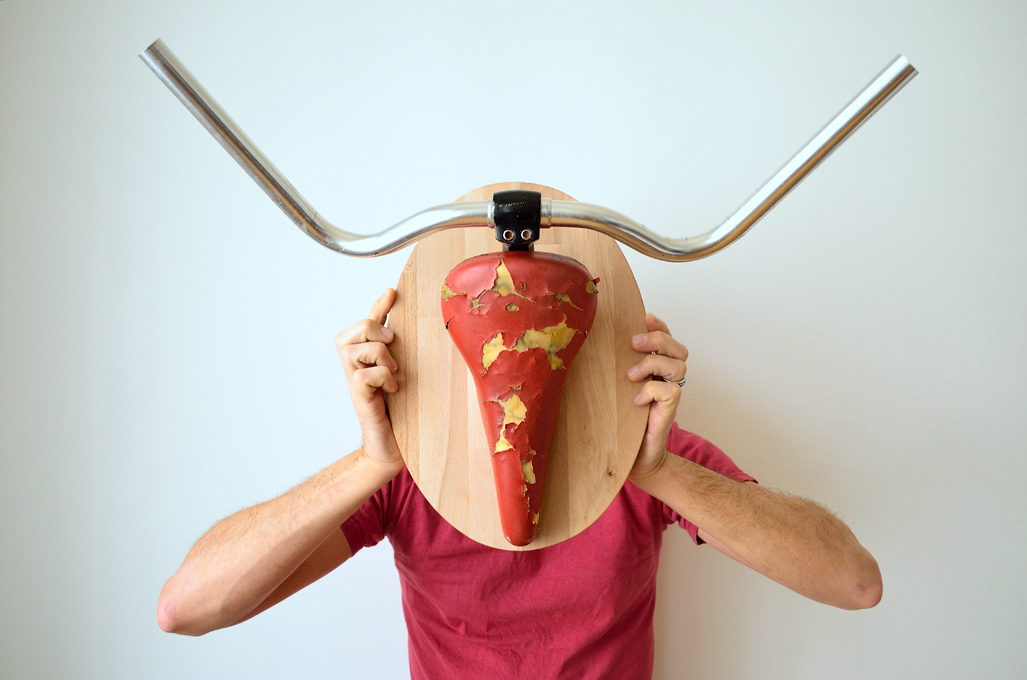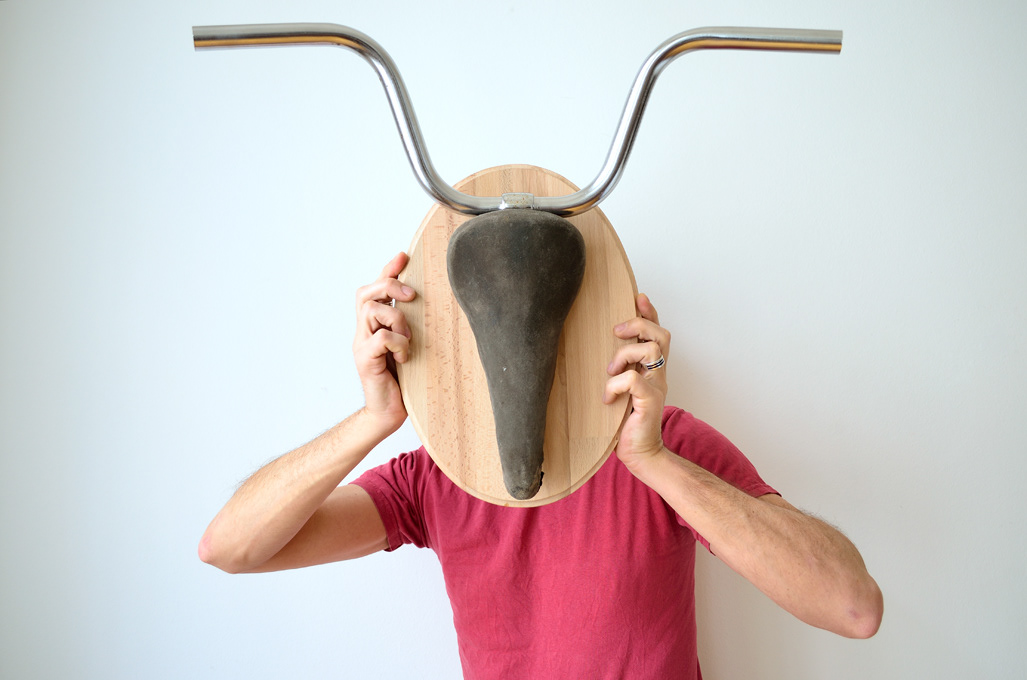 Materials: Used bicycle parts (saddles, stems, brakes, handle bars), wood plate, screws & nuts, brackets and strong bails.