This is the third round I take with my "Upcycle Fetish" bicycle rack project which honours Pablo Picaso´s "cabeza de toro". The hangers consist of discarded bicycle parts, reassembled firmly on a wooden plate and ready to hang your fetish in style or decorate your wall.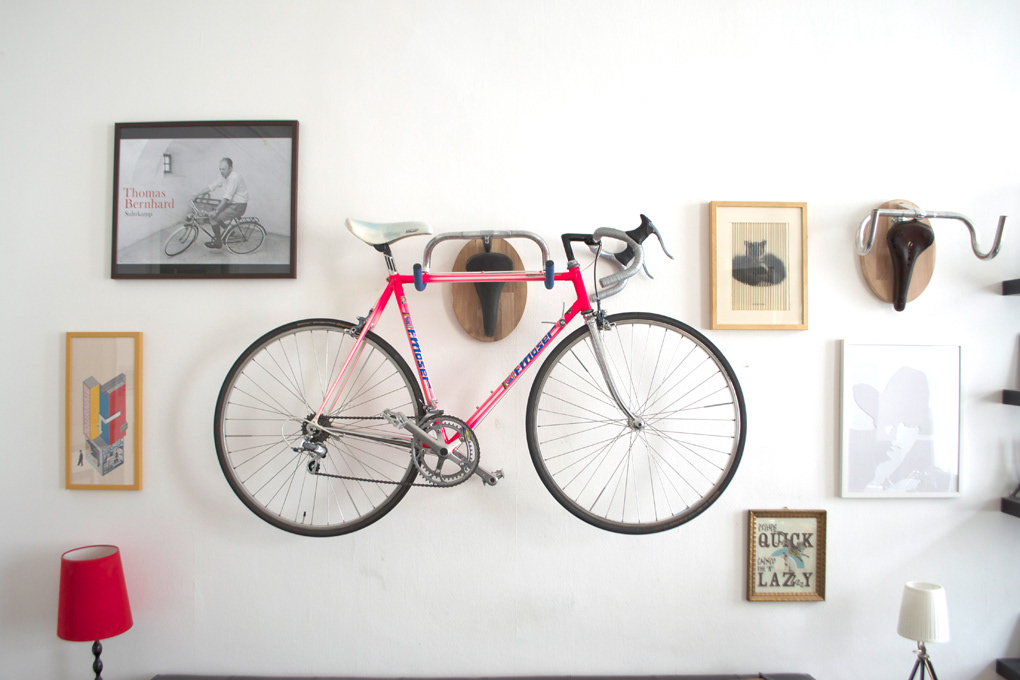 Materials: Used bicycle parts (seats, stems, handle bars), wood plate, screws & nuts,
brackets and strong bails.